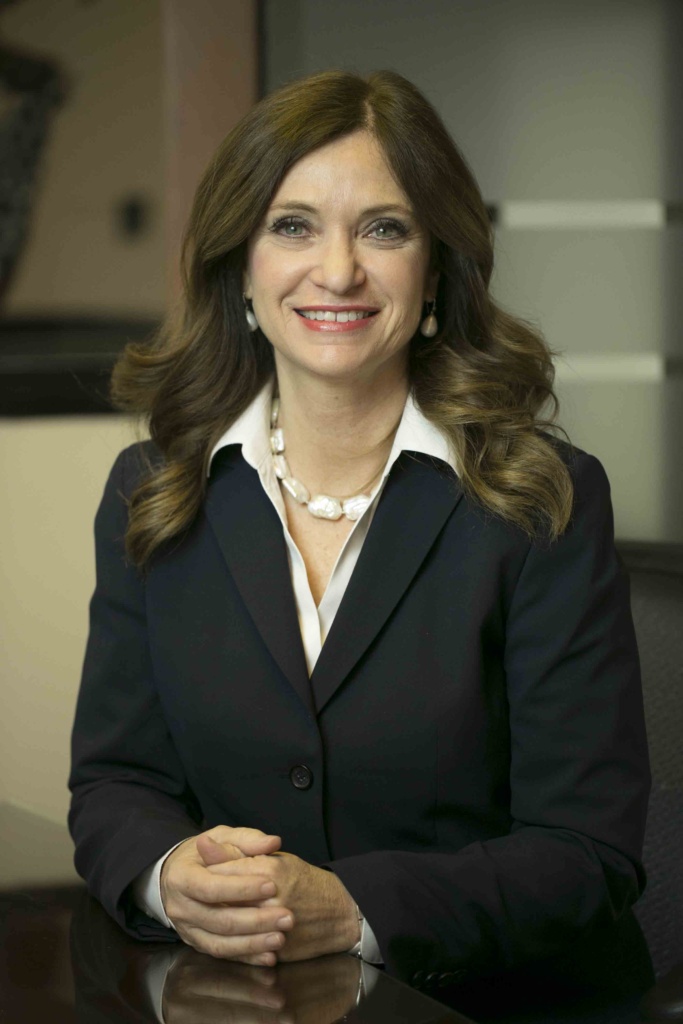 About Cindy
Cindy Zimmer is a seasoned prosecutor with more than three decades of experience in the Kern County District Attorney's Office.
Cindy was born and raised in Coalinga, California, a San Joaquin Valley city known for agriculture and oil. Cindy's father worked as a ready-mix dispatcher at Granite Construction, and her mother worked full time as an artist and homemaker.
Cindy graduated Coalinga High School and attended West Hills Community College and California State University, Bakersfield. After graduating from Cal State Bakersfield, she attended and graduated from Loyola Law School in Los Angeles.
In 1984, Cindy was hired as a prosecutor at the Kern County District Attorney's Office by then District Attorney Edward R. Jagels. Since beginning her career as a Deputy District Attorney, Cindy has tried every type of criminal case and has appeared in every single Kern County court. In addition, she has served in a wide variety of units, including Homicides, Sex Crimes, Child Abduction, Civil, Juvenile, Narcotics, General Felony crimes and served as a regional court attorney assigned in Delano.
Nearly 20 years ago, Zimmer was promoted to Supervising Deputy District Attorney and has trained and supervised both law clerks and attorneys in a variety of Units of the DA's office, including Misdemeanor, Preliminary Hearing, Narcotics, General Felony, Criminal Calendar, and Criminal Complaints.
Cindy takes particular pride in the work she accomplished as the supervisor of the Gang Unit. For over a decade, Cindy worked to prosecute dangerous gang members who committed serious and violent crimes, including murder, carjacking, and robbery. As gang unit supervisor, Cindy successfully led the trial against Billy Ray Johnson, the "eastside rapist." Johnson was a gang member who sexually assaulted nine different women over the course of a summer, terrorizing an entire community. Cindy's efforts culminated in trial convictions and a life-without-parole sentence.
Cindy is no stranger to handling Kern County's most dangerous criminals and most complex prosecutions. When Cindy began her current term as District Attorney, she was actively engaged in a months-long trial that culminated in guilty verdicts on all charged counts, including Special Circumstance First Degree Murder, Robbery, and Gang enhancements. The case involved two Los Angeles-based gang members who crossed the Kern County line to rob a McDonald's in Rosamond. The men waited for the morning employees – two women – to arrive at 5:00 to open and enter the restaurant. The defendants grabbed the women as they unlocked the door and forced them inside at gunpoint. During the robbery, the men executed Maria Pina, one of the employees, by shooting her in the head with a shotgun. The case went cold and unsolved after its occurrence in 2001. It was not until 2016, after Zimmer extensively worked on the cold case with investigators, that arrests were made due to new leads generated by new DNA interpretation methods that Zimmer was pivotal in getting introduced in Kern County courts.
Cindy also handled the successful 2011 prosecution of Kerry Hastings, a serial killer and gang member. Hastings was involved in a series of murders spanning three years, and Cindy's work combined with everyone at the DA's office resulted in Hastings being convicted and receiving multiple sentences of life without the possibility of parole. Cindy also handled the trial against Corey Johnson, who along with other gang members engaged in a crime spree that included a triple murder, with one victim being a pregnant woman. Zimmer's tough, thorough and deliberate prosecution of the violent gang members resulted in three hundred years to life in prison without the possibility of parole.
Cindy has been on the cutting edge of criminal prosecutions, introducing evidence from state-of-the-art techniques for uncovering DNA results and successfully employing rapidly changing technological evidence to secure convictions.
In addition to her work as a prosecutor, Zimmer is an active member of our community. She serves as a board member of the Bakersfield Safe Streets Partnership, an organization involving clergy and local community leaders working to help turn people away from gang activity and towards a more productive life. She is a board member for the Bakersfield Police Activities League, an organization that provides alternatives to criminal and gang lifestyles for local children. Cindy also is the President of the board for the Family Justice Center, which strives to provide services and break cycles of domestic violence. Zimmer is also on the board of Stand Up For Victims, an organization dedicated to provide a voice to crime victims.  She is also a musician and plays violin in the orchestra at Valley Baptist Church. Cindy has also worked as an adjunct professor in criminal justice and political science at Taft Community College and is a member at the Westchester Kiwanis, a community service organization. Cindy's husband Richard is a civil attorney and former prosecutor. Together, they have twin adult children.
As District Attorney, Cindy's focus on violent offenders included forming a specialized Homicide Unit. By uniting some of the best attorneys in the county against increases in violence, homicide trial verdicts increased, and the subsequent year brought reduced homicide numbers for the first time in several years. Cindy has sought to ensure that the Kern Regional Crime Lab is at the forefront of forensic science to ensure that all evidence can be analyzed and processed to solve current and cold cases. Cindy's time as District Attorney has brought convictions on several major cases, including the trial of Leslie Chance, a local school principal whose complex, premeditated murder of her husband captured local attention. Cindy has brought better service to all areas of Kern County by ensuring proper personnel are stationed in regional courts located in Delano, Shafter, Ridgecrest, Mojave and Lamont, and successfully managed to the provision of essential public services, even during the height of the Covid-19 pandemic.
Zimmer recognizes that the work conducted at the DA's office is of public interest and has strived to ensure that the DA's work is more accessible to the public, both directly and through the media. Cindy has also sought an active role with local legislators in keeping the public informed on criminal justice issues that affect our community.
For 36 years, Cindy has fought for Kern County's safety and values, been a fierce advocate for victims, and as District Attorney she has been a strong voice against legislative proposals that cater to violent criminals at the expense of crime victims. For decades, Zimmer has demonstrated her professionalism and skills as a prosecutor and has stood as a strong ally in defense of the safety of all of Kern County's many communities.